Getting here...


Welcome to Mexico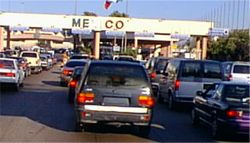 From San Diego, California, take Interstate Highway 5 or Interstate 805 south. This will take you to the San Ysidro, California border crossing (at Tijuana). There will be various freeway exit signs along the way including one reading "Last U.S. Exit." and the Interstate the freeway takes you right into Mexico.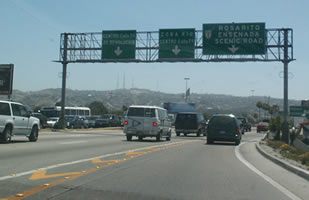 Follow your exit ramp straight ahead as it leads into the road running along the border - the huge border barriers will be on your right. This road goes up a hill sweeps to the left and heads down hill - near the bottom you'll take the right hand exit toward Rosarito / Ensenada.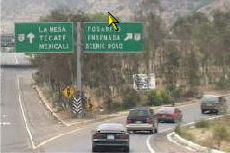 Up another hill and then you'll drop down to Playas de Tijuana intersection. Since we are going to Rosarito Beach we'll follow the road as it curves left. - Do Not Exit. Keep to the left.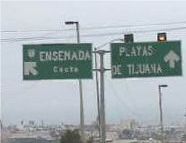 As you continue around the curve, the road will straighten out, and you will come to the first toll booth (This will be your only toll as if you get to the next toll booth you have gone too far). A toll fee of $2.25 US dollars (varies slightly depending on exchange rate) will take you all the way to Rosarito Beach
The remaining portion of the Toll Road is a four lane divided roadway all the way to Ensenada. Congratulations, the worst is now behind you! The remaining part of the trip is "a piece of cake." Enjoy the view along the ocean. The 17 mile scenic trip will take about fifteen minutes.
At Rosarito Beach, there are four exits off the toll road. The first exit will take your right into town. You'll drive along Benito Juárez Boulevard (main street) for about two miles to the Downtown area. Avoid city traffic by staying on the toll road and take the fourth exit under an arch that welcomes you to Rosarito. This exit takes you directly to downtown (two short blocks).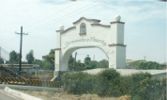 Once you exit and go two blocks to the main road of Benito Juarez (as far as you can go).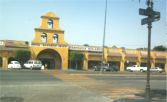 Turn to your right and go four blocks. The Oceana Casa del Mar will be visible behind the shops and on the beach.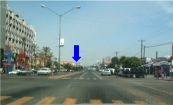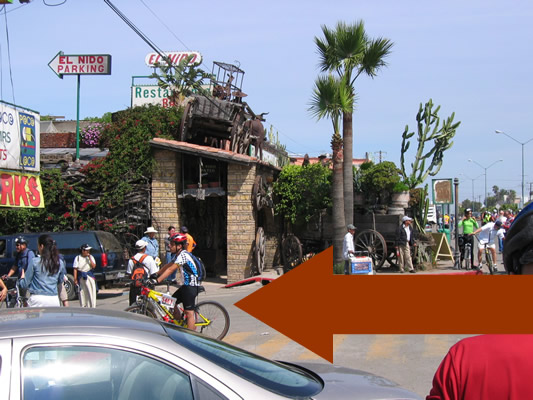 Take a left at El Nido Restaurant and go down one block and take a right. This is a one way street and will take you to the gate.
If you miss this turn in front of El Nido, you will have to make a U-turn and get back to it.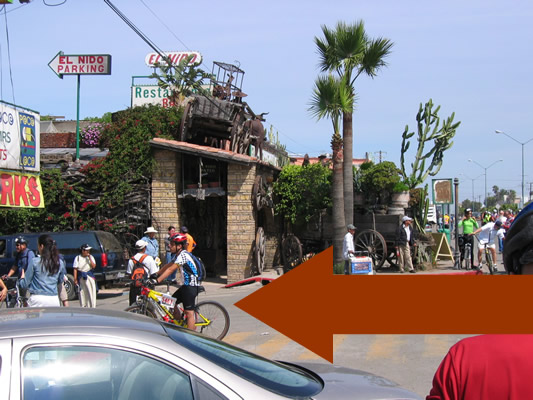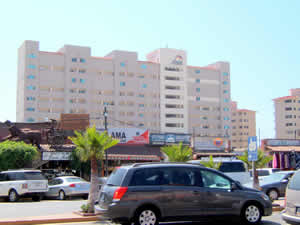 Welcome Home...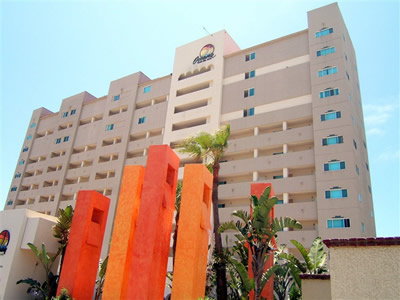 Oceana Casa del Mar
Mar Adriatico 808 Zona Centro
Playas de Rosarito 22710
If you are travellinng outside of Rosarito or coming from somewhere other than Tijuana, you may find the map below to be useful. Click on it and it will open up into a full size pdf file that you can print out for reference.